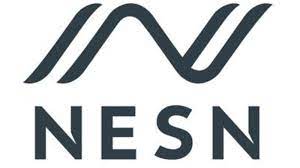 NESN – is the New England Sports Network. NESN is a New England-based cable and satellite network owned in large part by the same entity that owns the Boston Red Sox.
NESN is the primary broadcaster for MLB's Boston Red Sox baseball games and NHL's Boston Bruins.  Boston Red Sox on NESN began March 21, 1984, with Mike Andrews announcing a Spring Training MLB Game from Florida. NESN now carries coverage of nearly all Boston Red Sox games – the only exceptions are for some nationally broadcast games on Fox or ESPN.
Boston Red Sox Television Network – NESN
Finding the Red Sox on TV usually means finding NESN on your Cable TV or Satellite System. Fortunately, that should not be difficult. NESN is available on nearly every Cable TV system in New England and is also available by satellite providers DishNetwork and DirecTV.
Contact your local cable TV or satellite service provider for more information. Additional charges may be required for you to view NESN on your television or smartphone. NESN broadcasts all regular season Boston Red Sox games in high-definition.
Boston Red Sox play-by-play is currently called by veteran broadcaster and former Boston Red Sox radio sportscaster Dave O'Brien.
The official website for the New England Sports Network is nesn.com.
NESN Sports Headlines include Boston Red Sox Baseball, New England Patriots NFL Football, Boston Bruins NHL Hockey, Boston Celtics NBA Basketball & other New England and Boston based sports. Enjoy the latest Sports Feed from NESN – New England Sports Network
Patriots Rumors: Why Team Believes Mac Jones Is 'Spiraling'
Patriots Rumors: Why Team Believes Mac Jones Is 'Spiraling' - Mac Jones' tenure as the Patriots' starting quarterback could be over. Backup Bailey Zappe took the majority of reps during the open media portion of Wednesday's practice. That continued for the rest of practice, according to a report from the Boston Herald's Doug Kyed, suggesting New England now views Zappe as its QB1. Kyed's report […]
This Patriots QB Reportedly Got 'Most' Of Wednesday Practice Reps
This Patriots QB Reportedly Got 'Most' Of Wednesday Practice Reps - Patriots fans clamoring for another wave of "Zappe Fever" might see their wishes granted this Sunday. Bailey Zappe got "most" of the quarterback reps during Wednesday's practice in New England, according to Doug Kyed of the Boston Herald. Kyed added rookie quarterback/receiver Malik Cunningham also could see QB work in Sunday's home game against the […]
Jonathan Kraft Makes Stunning Admission About Army-Navy Ticket Demand
Jonathan Kraft Makes Stunning Admission About Army-Navy Ticket Demand - FOXBORO, Mass. — It shouldn't come as much of a surprise the New England Patriots no longer represent the most popular ticket in town. Bill Belichick's team, after all, is more likely to claim the No. 1 overall pick in the 2024 NFL Draft than make the postseason. But that wasn't always the case. Tom […]
Flat Screen Television Sets